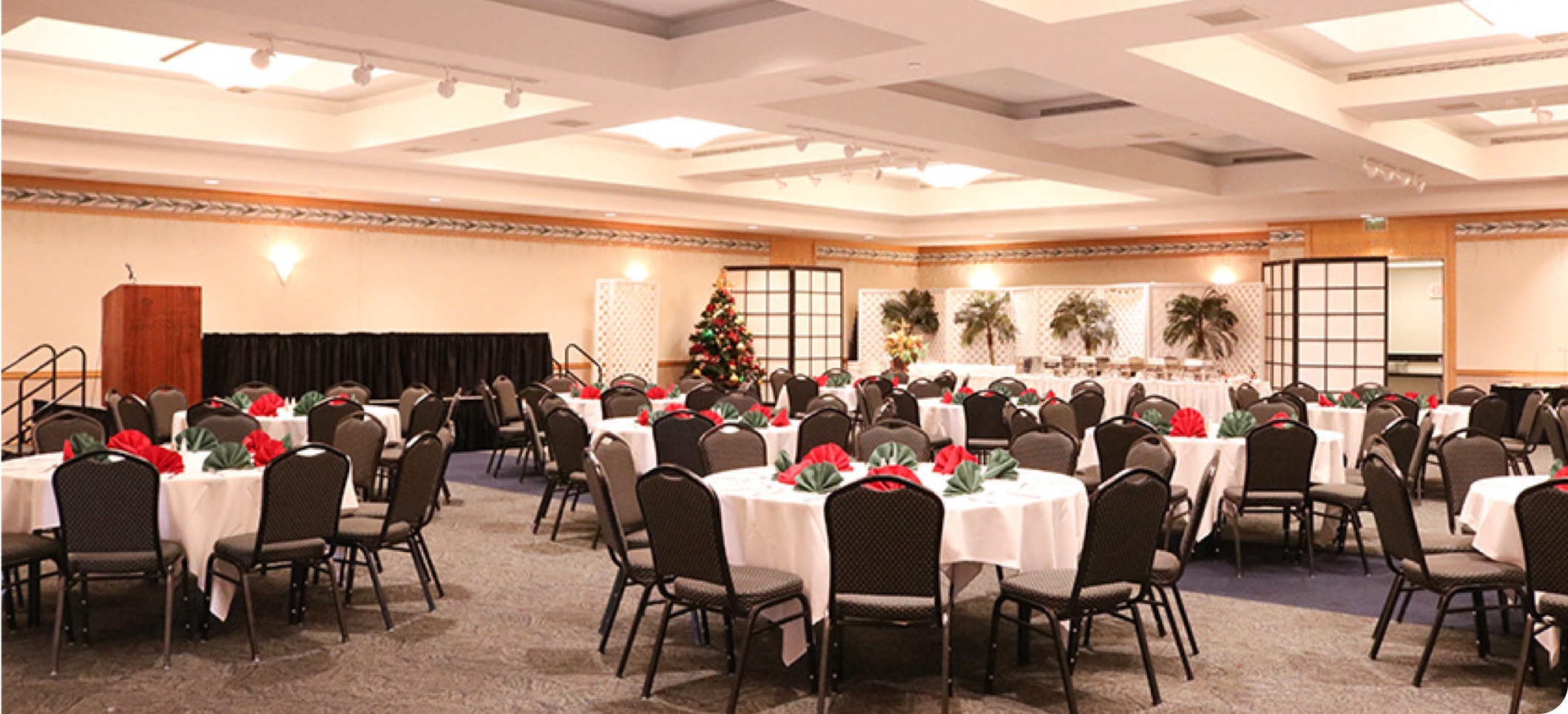 JCCH Generations Ballroom
The Generations Ballroom is a 10,000 square feet banquet hall with a seating capacity of 600 people. Rooms are available for smaller functions. In addition, the east-wing lounge offers a separate dining room that seats 25 people. Available for receptions, seminars, concerts, craft fairs and more. The Generations Ballroom is located on the 5th floor of the JCCH building.
For room reservations and information, call (808) 945-7633 x25 or email ballroom@jcchawaii.org.