Curricula
Browse and download educational resources from JCCHʻs expanding library
Grades K-5
Find content and activities designed for elementary school students.
Students learning how to fold origami kabuto helmets from newspaper.
Young students are introduced to the Hawaiʻi Japanese American immigration experience. Students learn about immigration and the cultural practices that still survives today.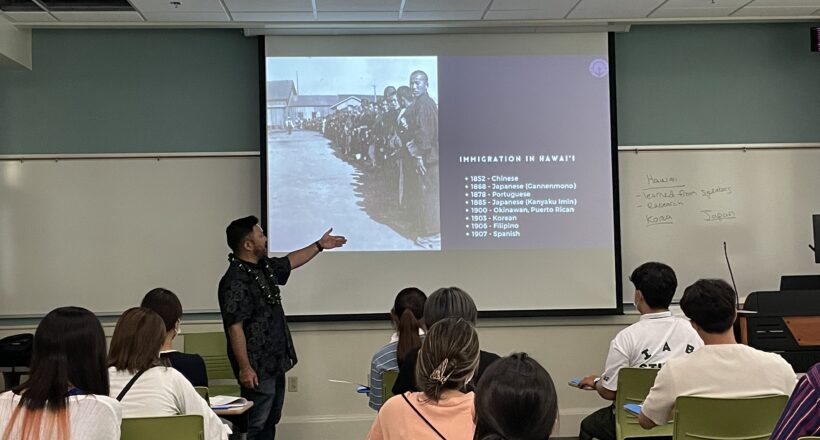 High school students receiving an educational presentation
High school students explore the strength and endurance of the Aloha Spirit during World War II. Martial law, the Nisei Veterans, and the incarceration of Japanese Americans stretched the fabric of the community, and students learn the lessons from the past to strengthen our future.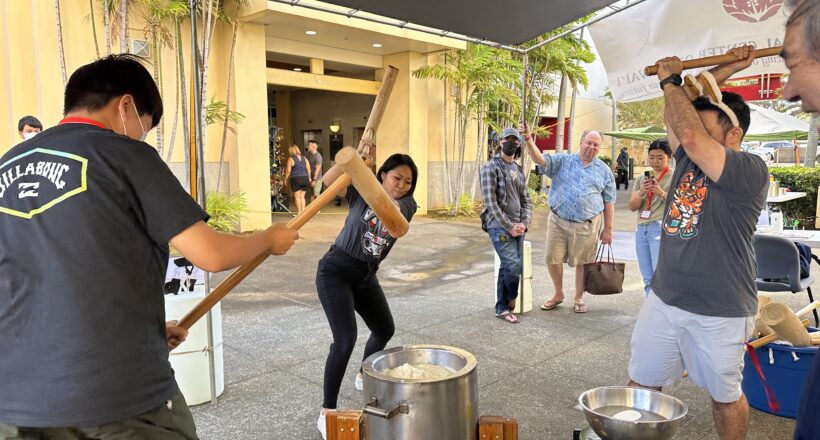 Mochitsuki Workshop
At the JCCH's Mochitsuki Workshop, attendees engage in a hands-on lesson that provides an exploration of the cultural and historical significance of mochi-making. As one of the most important traditional foods for the Japanese New Year, attendees learn about the techniques, tools, and try their own hand at creating this beloved delicacy.


Continuing Education Curricula
The Japanese Cultural Center of Hawai'i makes its rooms available for various cultural classes including Chadō (The Way of Tea). Other cultural arts workshops are periodically held at the JCCH.